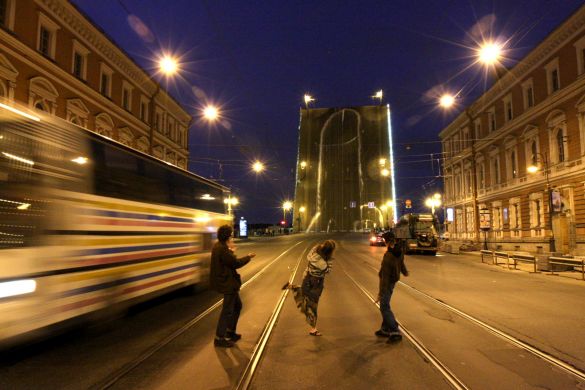 "Measuring 65 meters long and 27 meters across, the light-colored phallus rises and glistens against the imperial-era capital's elegant skyline when the bridge is drawn up to let ships pass in the twilit northern summer nights.
When the bridge is opened, the erect-looking penis stands beside the local headquarters of the FSB, or Federal Security Service."
Genius, in other words.
From The Moscow Times via hurtyoubad.